Review on
Torre del Tartufo
"Torre del Tartufo Cooking School is magical"
December 26, 2011
"Torre del Tartufo Cooking School is magical"

5 of 5 stars Reviewed December 26, 2011

We did the three-day cooking course and our only regret is that we didn't do the full week. The drive up the mountain road was definitely adventurous, but sometimes paradise is a little difficult to get to... and paradise it is!
The facility and our room in itself would have been enough to make the perfect vacation spot, but then add the cooking school with Franco and Paola and you're in heaven. We were warmly greeted by Barbara, the manager, upon our arrival. She toured us around the beautiful grounds and buildings. Our room was in the tower with an amazing view of the valley and pool. The room was roomy and comfortable. The bed was two twin bed pushed together instead of a queen size bed.
We enjoyed the pool during our stay mostly in the mornings as we were cooking in the afternoons. Cooking starts around 3pm until 7pm or 8pm depending on how quickly you cook. We prepared meals from Franco's cookbook. Everyone is partnered with another person not your spouse which is an advantage because each of us got to cook something different. Franco is an excellent chef and has the right personality for teaching people with low to average cooking skills and equally adapt at handling those who think they are shaper than the knife. Dinner was a collection of everyone's cooking from the day. We made some amazing and delicious food. We also made our own pizza dough which we had for lunch the next day. The best pizza ever and cooked to perfection in the outdoor pizza oven. The recipes are all easily duplicated at home. Dinners were served on the outdoor patio which is typical Italian and looks like it's out of a movie.
The third day is a full day of touring with a guide. We visited Busatti, a family owned weaving factory in Anghiari. You really get to see how the weaving is done - you walk right in the factory while everyone is working. It's not just a big room, you actually get the feel of the place. Also, visited a traditional family owned olive oil facility where we also enjoyed a wonderful lunch served by the family including the grand-mother. Another movie setting place. After lunch we visited a goat cheese farm. Our last stop was at the private home of a doctor who also has a small vineyard and winery. The mansion is a restored centuries old home (1558) complete with a small chapel that has been restored - amazing. Wine tasting at its finest. His best wine called Psycho (guess what kind of doctor he is!) was excellent - we even brought a bottle back home.
There seemed to be some concerns with all of the other guests transportation arrangements from the train station to the cooking school. Everyone seemed to have received a different story even though the website indicates that transportation is complimentary to and from the train station in Arezzo. We recommend that you confirm the transportation arrangements when booking.
We reluctantly left the next morning. Next time we go we are doing the full week.
Stayed September 2011, traveled as a couple

5 of 5 stars Value
5 of 5 stars Location
5 of 5 stars Sleep Quality
5 of 5 stars Rooms
5 of 5 stars Cleanliness
5 of 5 stars Service

This photo of Torre del Tartufo Cooking Vacations Tuscany is courtesy of TripAdvisor

This photo of Torre del Tartufo Cooking Vacations Tuscany is courtesy of TripAdvisor

This photo of Torre del Tartufo Cooking Vacations Tuscany is courtesy of TripAdvisor
StandingOnTheBridge Edmonton, Alberta, Canada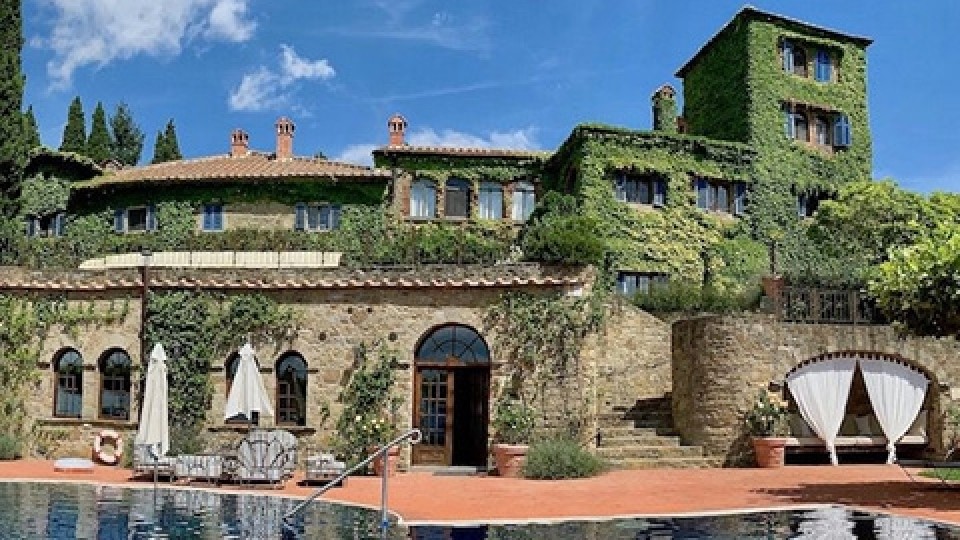 Interested in our cooking courses at one of our Tuscan villas?
Do you want to enjoy our Tuscany cooking classes with plenty of time to explore in your free time, all while staying in spectacular villas?