Review on
Torre del Tartufo
"Incredible dreams really DO come true!"
October 25, 2011
"Incredible dreams really DO come true!"
5 of 5 stars Reviewed October 25, 2011
I cannot recommend this experience enough - it was absolutely BEYOND anything I'd even imagined. As a solo traveler, I was a little nervous, but the group was perfect, the classes were fantastic, the staff were amazing, the setting idyllic...
This was my first trip to Italy, and Tuscookany was the most relaxing way to enjoy it. If I had to do it again, I'd rent a car because the mornings were free every day but Wednesday excursion day. We were lucky to have been a small group and a lovely mother-daughter team from Houston were gracious enough to include me on a couple of excursions - to Cortona and to Arezzo - both were so nice! I also elected to ride the train to Florence one day to shop, visit a museum and wander around.
The excursion day was a pleasant surprise - I didn't expect it to be led by a knowledgeable, bubbly tour guide, Claudia, and be taken to a textile mill, an olive mill, lunch at the mill owner's home, goat cheese farm, winery and the lovely medieval town of Anghiari.
Back at Torre del Tartufo, our rooms were spacious and the exterior was nothing short of amazing. Even today looking at the pics, I have to pinch myself! The schedule was perfect, too.
Don't miss this opportunity!
Look at this review on TripAdvisor about the solo traveler
Stayed October 2011, traveled solo
5 of 5 stars Value
4 of 5 stars Location
5 of 5 stars Sleep Quality
4 of 5 stars Rooms
5 of 5 stars Cleanliness
4 of 5 stars Service
laughterfam Saratoga Springs, UT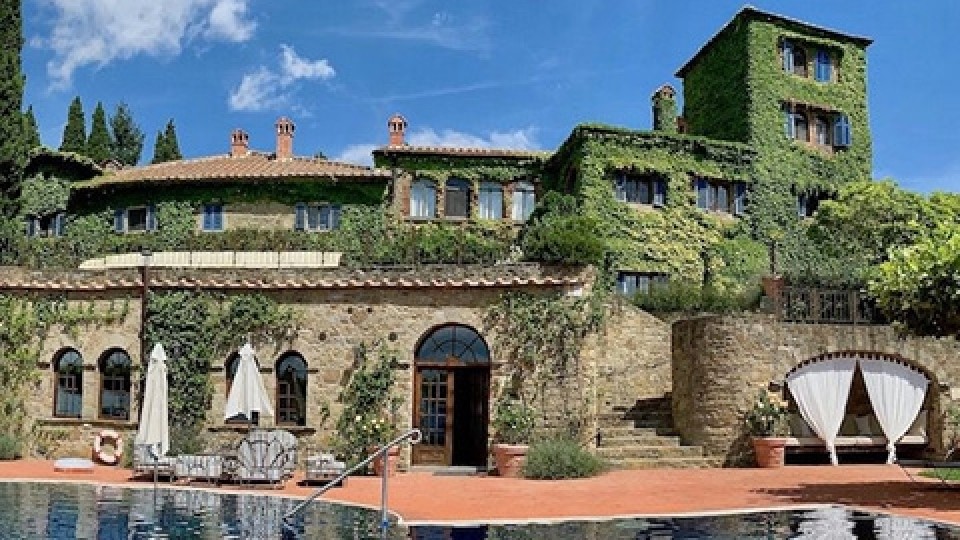 Interested in our cooking courses at one of our Tuscan villas?
Do you want to enjoy our Tuscany cooking classes with plenty of time to explore in your free time, all while staying in spectacular villas?