Review on
Torre del Tartufo
"Fantastic Experience!"
May 7, 2013
"Fantastic Experience!"
5 of 5 stars Reviewed May 7, 2013
My top "complaints":
1. My bed was too comfortable, While snuggled under the fabulous down comforter surrounded by the antique furniture it was too hard to get out of bed! Once I forced myself out of bed my feet were immediately warmed on the heated bathroom floor which allowed me more time to just stand at the window and soak in the fabulous grounds and views...which of course made me late for breakfast!

2. The house itself had too many cozy spots to spend time in. It was a difficult decision each day...should I sit in the fabulous outside grottos filled with pillows and enjoy the peace and solitude of the villa. should I curl up on the fabulously comfortable couch in the tower living room with the fire roaring as I read my latest novel. or should I sit in the cozy bar area with candles burning, sitting on my extra large down filled club chair as I sip a glass of wine and converse with some of my new friends. Or should I sit in the hot tub under the stars with a glass of wine...way too many choices.

3. Speaking of wine...the problem here is the fact that each night there was too much wine. Every night they provided us with unlimited bottles of a new specialty wine from the different regions in Italy. if in fact you didn't care for the choice wine of the night (which never happens) there were always bottles of the house wine that was delicious and way too easy to drink! With the many bottles of wine available the problem arose of having too much fun; the laughing and multiple conversations around the table made us forget we were actually learning something! Oh and I dare you to get bitten by the "rattlesnake"...a fun after dinner drink tradition that makes for a late night filled with more giggles and conversation!

4. The food is too good. The breakfast is always beckoning us from our rooms with the smell of freshly brewed coffee, eggs cooking, fresh fruit and cheese platters. So it forces you to get out from under your cozy comforter! You dine family style in the dining room or you simply take your food to any location and enjoy! The lunch is served on the veranda, on the grass, or the courtyard with the table beautifully decorated with flowers from the villa's grounds which are hand cut each day by the ever talented Paula. Sipping a glass of sparkling wine, dining on a delicious meal in the beautiful setting is something out of a movie! The mornings and afternoons are at your leisure to rest, tour the surrounding areas, get a massage and enjoy the beauty of Tuscany!

4. Franco the chef and his ever present amazing assistant Paula brought with them their own problems. You see I dont know how to cook nor like to cook. Each day at three o'clock we put on our personalized aprons and brought with us our complimentary cookbook which is filled with recipes and other very appreciated information. We were divided up into teams to prepare our four course meal for the evening. We were not put with our friends which forced us to get up close and personal with all the other guests. We chopped, kneaded, boiled and cooked together for seven days while Franco provided guidance (lots of extra guidance for me!) and tricks of the trade and Paula followed behind making sure each dish, knife, pot and table were spotless! The problem was we got too close to our fellow "chefs in the making" and saying goodbye at the end of the week was painful. The other problem is I now like cooking and kind of know what i am doing which makes my friends and family think they need home cooked meals on a regular basis. Also coming home without Franco's guidance and Paula following behind me cleaning up my mess left a big void in my cooking experience! We can't stop wishing they were with us in the kitchen but we never stop remembering all our laughs and new friendships while preparing our assigned recipes!

5. The field trip day is fabulous but it demands that you hop on a comfortable bus and enjoy a day out visiting farms, wineries, enjoying fabulous scenery, a homemade lunch in a family villa , etc. The problem here lies in the fact this requires you to leave the villa. This was such a difficult decision so I personally chose to enjoy the lounges by the pool, reading my book in the sunshine, taking a run down the beautiful trails around the villa, soothing my muscles in the hot tub, taking a swing on the tree swing enjoying the wildflowers, and taking a nap on my favorite couch by the fire! Those that went on the field trip loved their experience but I was thrilled with my day of solitude in the beauty of this home.

6. The other problem is that the instructions didn't ask us to bring a large amount of extra cash. You see you don't need cash for anything at the villa unless you want a fabulous massage in their beautiful spa...the massage is very reasonable so you will undoubtedly have enough cash but the problem there is the massage is so good you want another one..here comes the need for extra cash! Tipping is obviously not required but at the end of this fabulous week in paradise you want to make sure you show each and everyone of the staff members how much you appreciated the non-stop, above five star, service!

7. The villa experience causes deep depression. Saying goodbye to the staff brings tears, saying goodbye to your new cooking friends brings tears, and saying goodbye to "our" villa is gut wrenching! Once at home after getting over jet lag, enjoying your photos, having emailed all your new friends, you plan a dinner party with new found confidence. You can't wait to cook and share your new recipes. While preparing the dishes with my friends, setting the table with candles and fresh flowers I sit back and listen to the laughing and camaraderie around the table and wonderful memories and gratitude fill my heart. Memories are filled of my special time at cooking school and grateful for the experience of a lifetime.

Thank you all for a most wonderful week of cooking, friendships, and memories. It was simply amazing!!!!! Can't wait to come back!

Room Tip: Love the rooms in the tower especially the one with the balcony
Have a look at Tripadvisor for this great review from Sandy a former student..
Room Tip: Love the rooms in the tower especially the one with the balcony. Lots of stairs if you are on the th...

Stayed April 2013, traveled with friends

5 of 5 stars Value
5 of 5 stars Location
5 of 5 stars Sleep Quality
5 of 5 stars Rooms
5 of 5 stars Cleanliness
5 of 5 stars Service
Travel4fun2go, Owner at Torre del Tartufo Cooking Vacations Tuscany, responded to this review
May 10, 2013
Thank you so much for this amazing review - I am so pleased to hear that you enjoyed cooking in Tuscany at Tuscookany so much. Your descriptions are so beautiful it brought tears to my eyes and I know the staff are going to be so proud. Thank you and happy cooking from the Tuscookany team.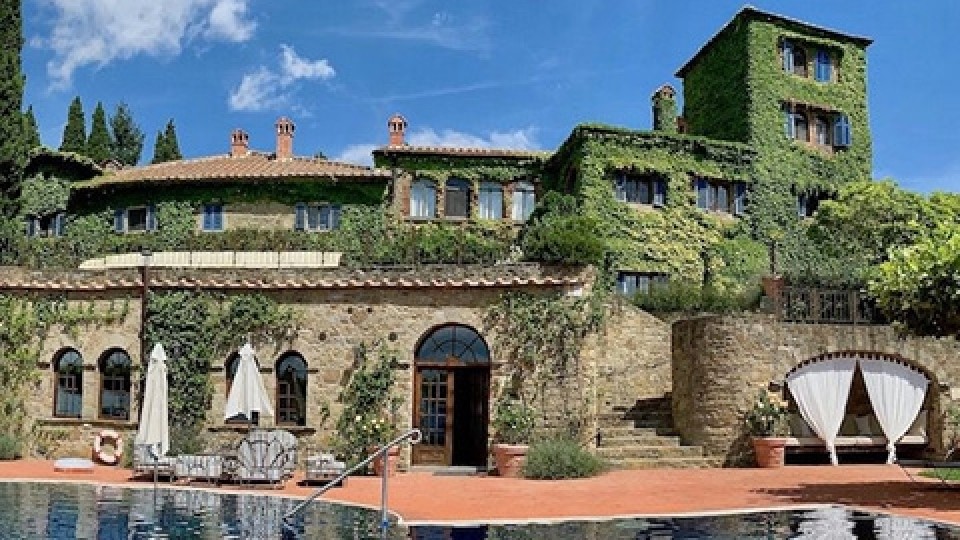 Interested in our cooking courses at one of our Tuscan villas?
Do you want to enjoy our Tuscany cooking classes with plenty of time to explore in your free time, all while staying in spectacular villas?