Review on
Torre del Tartufo
"Fabulous Five Star Cooking School experience in beautiful Tuscany!"
October 11, 2015
"Fabulous Five Star Cooking School experience in beautiful Tuscany!"
Torre del Tartufo is a beautiful villa set up high on a mountain. The location is gorgeous both inside and out and everywhere you look is a photo worthy. We spent our second week in Tuscany at this school (the first week we stayed in Tuscookany's other property Bellorcia - see my other review). Chef Franco was great and very talented. He's incredibly knowledgeable and shared a wealth of information and "cheffy" hints and tips with us. We learnt so much and have returned home to continue cooking some amazing recipes he taught us. The hardworking, professional team at this villa go out of their way to make this a memorable vacation - Paulo and Franco are a great Team. The Guest Relations Manager, Lena, couldn't have done enough to make our stay fabulous and took great care of us. If you have special dietary needs (I am gluten and wheat intolerant) then have no worries! Franco and Lena had plenty of gluten free goodies and ingredients for me (and one other gluten free guest) that we didn't feel we missed out on anything delicious. There was also a vegetarian amongst us and Franco always took great care of her too (very impressive given there were 12 of us in the cooking team). I loved the foodie gifts from Chef that were left in our room (we have enjoyed them since we got home!). You come away with a quality apron and cooking binder of all the great recipes. I/we highly recommend this villa. The Company Tuscookany really have got this cooking school vacation thing nailed! - it's an amazing experience that I can now cross this off my bucket list. Except I want to go back again!
Room Tip: Our room overlooked the pool and was quiet and peaceful.
See more room tips
Green Features: The gardens grow organic fruits, vegetables and herbs and practice strict recycling. Vegetable and plant waste are used for composting. Very impressive.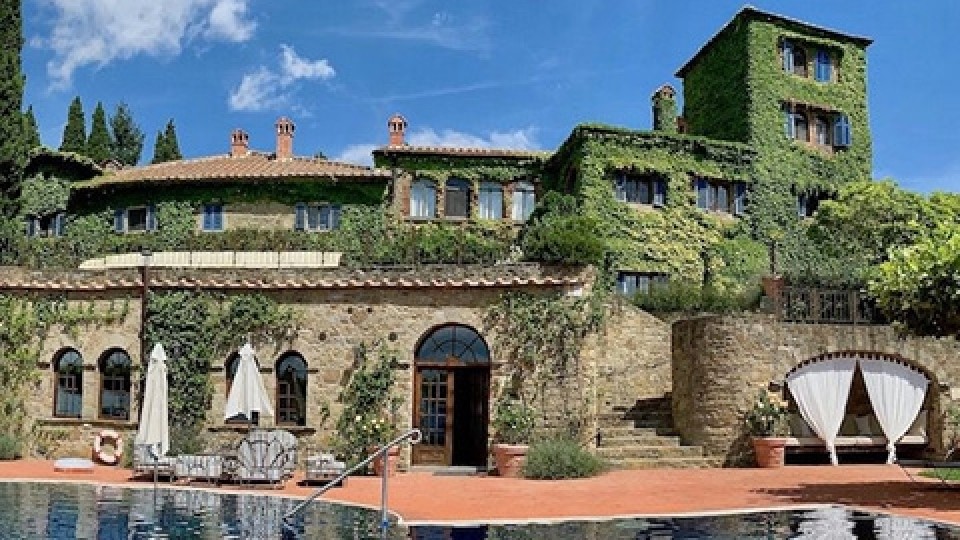 Interested in our cooking courses at one of our Tuscan villas?
Do you want to enjoy our Tuscany cooking classes with plenty of time to explore in your free time, all while staying in spectacular villas?