Review on
Casa Ombuto
"Exceeded all expectations!"
September 6, 2011
"Exceeded all expectations!"
5 of 5 stars Reviewed September 6, 2011
My daughter and I wanted to take a trip to mark our last summer together before she left for college. We wanted to explore a beautiful place and to share a learning experience. Stumbling across the mediterranean cooking course on the Tuscookany website, we knew we'd found our trip. Casa Ombuto and our marvelous chef Laura Giusti exceeded all our expectations.
Casa Ombuto is a stunning property high above the charming town of Poppi. The grounds are private and pristine: bear cub sized lavender plants buzzing with bees, tomatoes and berries waiting to be picked for a poolside snack, shady spots to write letters or play cards, even a ping pong table on the pool deck. Our rooms were large, clean and comfortable, one with large corner windows looking out over the trees, the other with a balcony looking over forever. The puffy pillows, crisp sheets, thick comforters all ensuring delicious sleeps.
We took the mediterranean cooking class with Laura and had more fun than I could have imagined in the kitchen and learned so much. Laura is charming, warm, and takes an individual interest in her students. My daughter had wanted to learn how to make
tarte tartin, so Laura got the ingredients and on the last day taught her how to make it. Laura is incredibly organized and an excellent teacher. She took us through the steps without assuming knowledge we may not have had, and pushing us to try new things like cleaning squid. Ah, the paella! It was a completely hands on experience which meant that we came home feeling confident in our ability to try recreating the recipes for friends and family. On the final night Laura surprised us with a beautiful birthday cheesecake for my daughter's 18th birthday. We were sorry to say goodbye.
The food all week was amazing, from the elaborate welcome dinner Laura prepared for us the first night to the beautiful breakfasts put out for us every morning.
We did not rent a car and were happy with that decision. We spent three days in Florence first so were acclimated to the time change by the time we got to Casa Ombuto. I'd highly recommend that for visitors coming from the US. We took the train to Arezzo, then a local connection to Poppi where Barbara, the fabulous Tuscookany manager, picked us up. There was a wonderful all day excursion on Tuesday and otherwise we spent our free hours between classes and our free day reading by the pool, swimming, taking long walks, playing ping pong, and generally being spoiled. It was a complete getaway. We took the bus back to Florence at the end of the week which was a nice variation as we wound through many charming towns and saw parts of Tuscany we hadn't seen from the train.
This is not an inexpensive week, but it is worth every penny and more. You won't eat this many good meals in one week in your life and all in a setting that is peaceful, lovely, and green to boot.

This photo of Casa Ombuto - Cooking Vacations Tuscany is courtesy of TripAdvisor

This photo of Casa Ombuto - Cooking Vacations Tuscany is courtesy of TripAdvisor

This photo of Casa Ombuto - Cooking Vacations Tuscany is courtesy of TripAdvisor

This photo of Casa Ombuto - Cooking Vacations Tuscany is courtesy of TripAdvisor
Annereads Monterey, California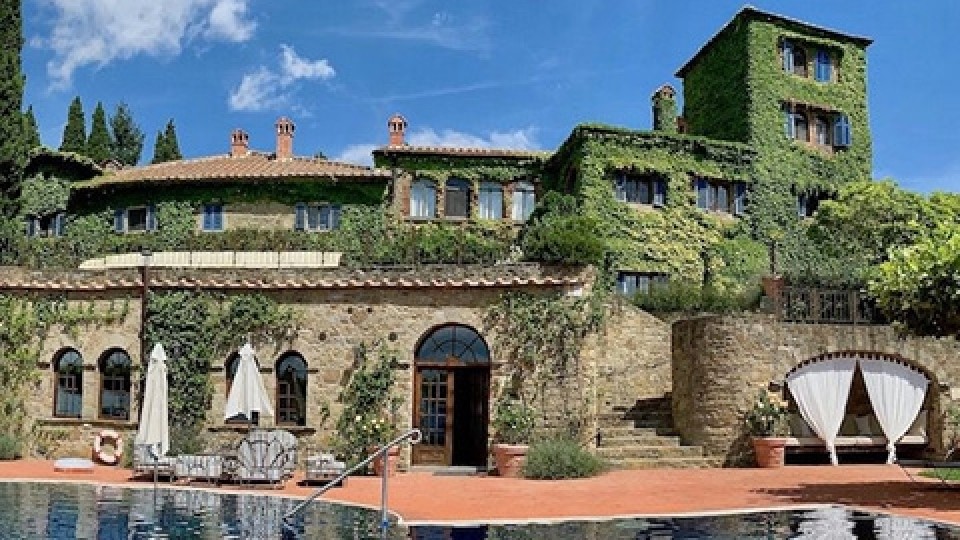 Interested in our cooking courses at one of our Tuscan villas?
Do you want to enjoy our Tuscany cooking classes with plenty of time to explore in your free time, all while staying in spectacular villas?