Review on
Torre del Tartufo
"disappointing experience"
August 12, 2010
"disappointing experience"
2 of 5 stars August 12, 2010
We were really looking forward to staying at the villa, but we were greatly disappointed by a number of things. First of all, the place is very remote and even the taxi drivers refused to take us to the villa ( it happened to 2 more groups of people on the arriving day) and we had to call the villa's manager to get help with transportation to the villa. The villa is located up on a hill with a nice view. During our stay we could not use the pool as the water was very dirty from algae growth, there even were rocks on the bottom of the pool to hold floor tiles from floating. It was getting greener each day. At first the manager was telling us that it's normal for Europe, but when no one could see the bottom of the pool, she started to put some chemicals in it without success. As we travel with younger kids, the pool was essential for a good vacation. Honestly, there is not much to do for kids there. Even swings were broken. Cooking classes were enjoyable as we got to know other people in the group, and it was fun to work together. I liked the cooking book we got. Out of the week we stayed, we had 4 cooking classes in the afternoons and 1 full day of excursions. Nothing was organized in the mornings. Dinners are nice, good food, good ambiance. The manager works for 2 villas, so we saw her on the arriving and departure days and occasionally during the day. Most of the time guests entertain themselves. The sauna was broken for most of our stay, and the spa area was not in working condition either. Some people commented that it would be nice to jog around the villa, but trails are not marked. Biking and walking is challenging as well because of the bad roads condition, fitness equipment in poor condition.There were a lot of bugs at that time of the year, especially flies, including in the kitchen. The villa has a lot of potential, but there is no value, level of service inconsistent with the price, no attention to details, no feeling of a special place, and the place is not well maintained. Usually, when we travel and leave a place, we dream about coming back. That is not the case with Torre del Tortufo.
Stayed July 2010, traveled with family
1 of 5 stars Value
2 of 5 stars Location
4 of 5 stars Sleep Quality
4 of 5 stars Rooms
3 of 5 stars Cleanliness
2 of 5 stars Service
Please read Tuscookany's reaction to this review down below and on TripAdvisor:
Travel4fun2go, Owner at Torre del Tartufo Cooking Vacations Tuscany, responded to this review
September 3, 2010
We are sorry to read that you were so disappointed. The villa is remote but that we think that is the charm about it and most guests just love getting away from it all up in the Tuscan hills and yet being only 20 minutes away from Arezzo. We have structured the week offering our guests a combination of fun time cooking and dining together, but also enough time "to do their own thing" Relaxing or exploring the area. So if the full day culinary excursion is not enough we offer many extra excursion options for those who are interested - these were listed in your book.
Quite honestly when reading your review we realized that this cooking vacation is not suitable for children and will take your advice and restrict the age of children to 14 years in the future. The fact that the pool had a problem for a couple of days must have been disappointing and we apologize for this – sudden change in termperature can cause this.
I am pleased to read however that you liked the recipe book, the cooking lessons and enjoyed the company of the other guests. Thank you for your suggestions.
Yulia10 Newport Beach, California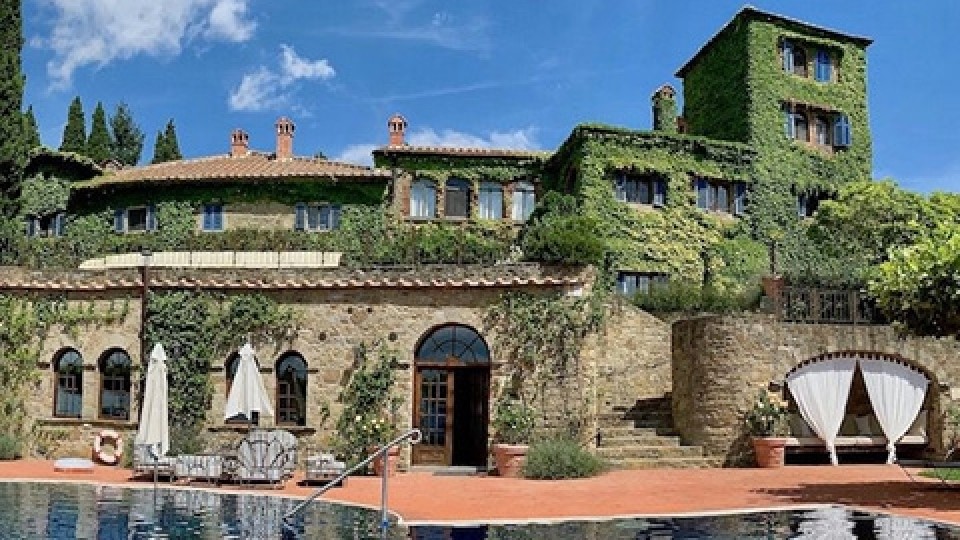 Interested in our cooking courses at one of our Tuscan villas?
Do you want to enjoy our Tuscany cooking classes with plenty of time to explore in your free time, all while staying in spectacular villas?