Review on
Casa Ombuto
"Can't wait to go back"
July 10, 2014
"Can't wait to go back"
5 of 5 Stars Reviewed by Karen I  July 10, 2014
The Mediterranean cooking week at Casa Ombuto was more than I ever imagined a cooking vacation could be. If you are a foodie, love to cook, eat, and would like to expand your Mediterranean repertoire, don't think twice about booking this trip. Every detail of our stay was managed by an incredible staff, willing to please guests at every turn. The grounds are amazing, with views of the Tuscan countryside and footpaths that invite you to explore in every direction.
Our chef, Laura Giusti, is an excellent teacher, with a passion for food and its preparation that is inspiring. Keeping track of seven cooks in one kitchen is not easy, but Laura seemed to have unending patience. Our cooking sessions were always full of information, demonstrations, humor and a lot of fun. As a nutritionist I especially appreciated her use of only the freshest, seasonal ingredients, organic and free range when possible, always perfectly ripe and unbelievably flavorful. I've never had tomatoes like I tasted that week!
We prepared some great dishes, which were always beautifully presented at meal time by Marta, with her incredible table-decorating talent. And in addition to our ever-present house wine selection, Laura, who is also a sommelier, chose two special wines to pair with our Italian/French/Spanish/Moroccan meals. There was never a mediocre choice. Finally, at the end of our multi-course dinners, out would come the largest collection of digestifs I've ever seen on a table, which we enjoyed well into the night. After that, it would be time to step into the hot tub, a giant wine barrel that is firewood heated (8 hours before) upon request. Finishing our night-cap under the stars after a day of hard work in the Tuscan kitchen…who could ask for more?
Room Tip:
"Our room was clean, spacious, complete with a kitchenette, living room and fireplace, and just outside our door, a sitting area with lounge chairs to enjoy a glass of wine while reading under the shady walnut trees. It was very comfortable and felt like home." (856kareni)
 of 5 starsJul 10, 2014
Please read the full review about this Mediterranean Cooking vacation in Italy  from Karen on TripAdvisor.
Karen I Severna Park, Maryland U.S.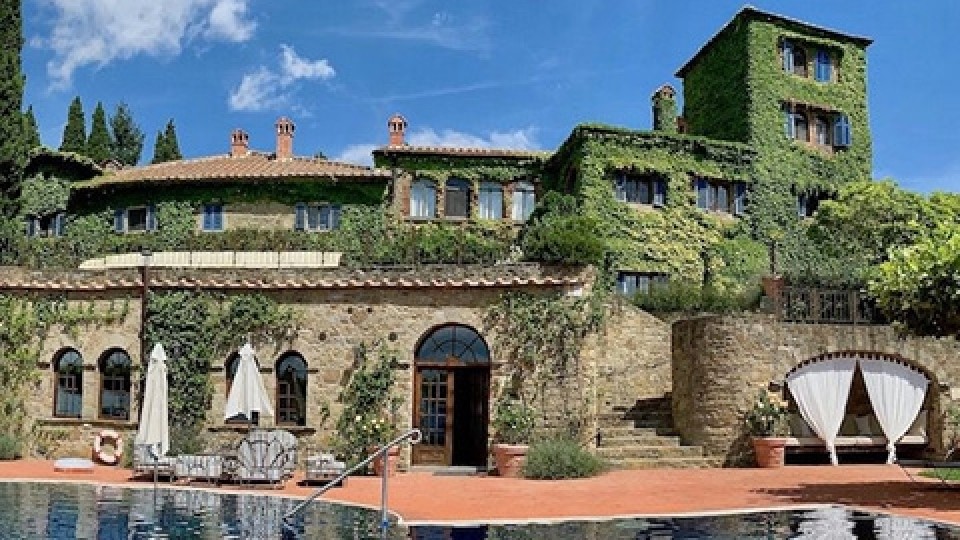 Interested in our cooking courses at one of our Tuscan villas?
Do you want to enjoy our Tuscany cooking classes with plenty of time to explore in your free time, all while staying in spectacular villas?