Review on
Casa Ombuto
"An experience of a lifetime!"
July 14, 2014
"An experience of a lifetime!"
5 of 5 Stars Reviewed by  MandyFlynn2014  July 2014,
I've just returned home after spending a week at the beautifully rustic Casa Ombuto, to say it was truly magical is an understatement! Perched on top of a mountain and surrounded by forest, all you can hear is bird song and the bees humming in the lavender.
My first concern was that I was travelling alone and may feel isolated but all the staff were wonderful and made me feel very very welcome and part of the team from the beginning, it felt like home from home, in fact I would very much like it to be home! Move over Sheenah (site manager) I'm moving in! lol. Thank you Sheenah for making me feel so welcome.
I also chose to do the Mediterranean course as I have eclectic food tastes, this course was jam packed and as Jane mentioned below on day one I thought "well that's not many lessons?" but in reality it was wonderfully intense with not a minute to waste.
What can I say about the chefess Laura Guisti apart from amazing! She has the patience of a saint and was born to teach and share her gift, how she manages to juggle so many of us at one time is as I said amazing. With her wonderful sense of humour and beautiful smile, she completes this holiday, especially if she encounters any (disasters) laugh out loud, a beautiful lady inside and out!
The lady who comes in to do the massages is very good indeed, probably one of the best I've ever had, you should definitely take this opportunity, I had two!
So all in all am I glad I did it? Absolutely, would I do it again….in an instant! I've come home with some great memories, made wonderful friends and met Brad Pitt what more could I ask for?
Find this full review from Mandy about here Mediterranean course on TripAdvisor
MandyFlynn2014 Essex, United Kingdom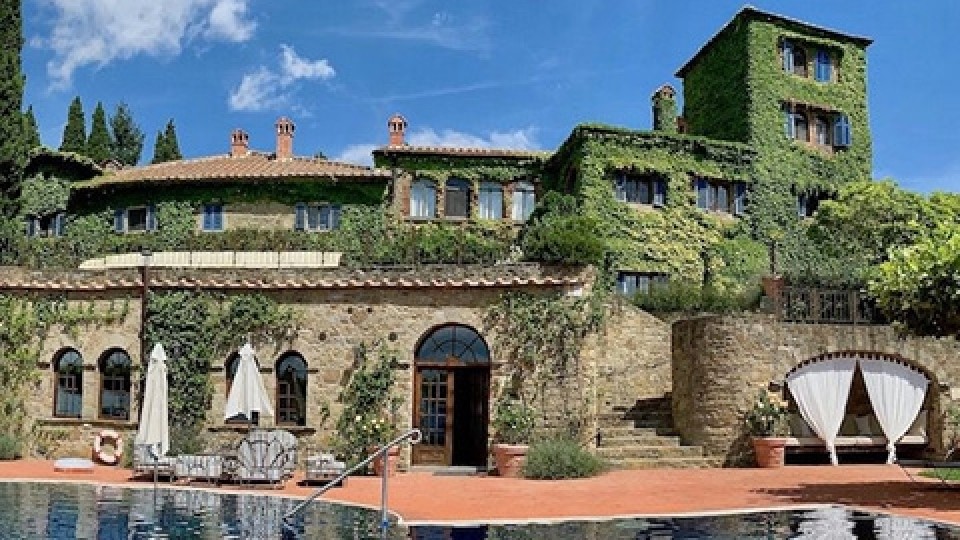 Interested in our cooking courses at one of our Tuscan villas?
Do you want to enjoy our Tuscany cooking classes with plenty of time to explore in your free time, all while staying in spectacular villas?