Review on
Bellorcia
"Amazing Culinary Experience"
October 17, 2013
"Amazing Culinary Experience"
5 of 5 stars Reviewed October 17, 2013
Highly recommended !! I just returned from spending an amazing week at Bellorcia! I participated in the one week Italian cooking class with Laura Giusti. Bellorcia is a stunning villa located in the beautiful countryside. The villa is recently remodeled and every room is gorgeous. The views from each room are spectacular. I could not believe I was actually going to spend the week as a guest is this villa. As we arrived, Sheena greeted us and is the perfect host. She is very accommodating, helpful, and knowledgeable about the area.
Laura is an incredible chef, great teacher, and so sweet. Laura has many years of experience which was very apparent which each lesson. I gained a wealth of information and technique. Each lesson is hands on, making everything from scratch, spending at least five hours or more in the kitchen for each lesson. Laura helped everyone, spending individual time with those that need it, making sure she was aware of the different levels of ability in our group. Laura taught me so much over the one week that gained a great appreciation for Tuscany's culinary history and culture. We prepared an incredible number of dishes each day. After we finished the lessons we would all enjoy what we had made for dinner each evening. Wines that were served with dinner were discussed by Laura. It was fun to sit with our group and enjoy the recipes we had prepared during the lessons. Everything was delicious. Each evening Sheena would have the table set with gorgeous table decorations. The villa has its own vegetable garden where much of the fresh produce was picked as we needed it. Fresh leeks, spinach, lettuce, tomatoes etc. just picked minutes earlier. One evening we had a cute red fox sitting by the back door waiting for a little handout.
I enjoyed the day trip to the winery, olive oil, pig, cheese farms run by small local farmers. This day trip was informative and a very nice way to meet and talk to the local producers. Walking through the vineyards, olive orchards, wine/olive oil tasting, and enjoying lunch made by the family was unforgettable.
We all had such a great time that when the final day arrived, it was hard to say goodbye to Laura. She is one of the sweetest people I have ever met. She is so passionate about Tuscan cooking. I wish I could have stayed an additional week. I hope to go back to Bellorcia some day. Incredible experience, great staff, amazing recipes, fun and relaxing, beautiful, stunning location,peaceful, BEST CHEF EVER...Laura, thank you for the experience of a lifetime!
Stayed October 2013, traveled with friends
view the whole review of this Italian cooking class on TripAdvisor
Stayed October 2013, traveled with friends
5 of 5 stars Value
5 of 5 stars Location
5 of 5 stars Sleep Quality
5 of 5 stars Rooms
5 of 5 stars Cleanliness
5 of 5 stars Service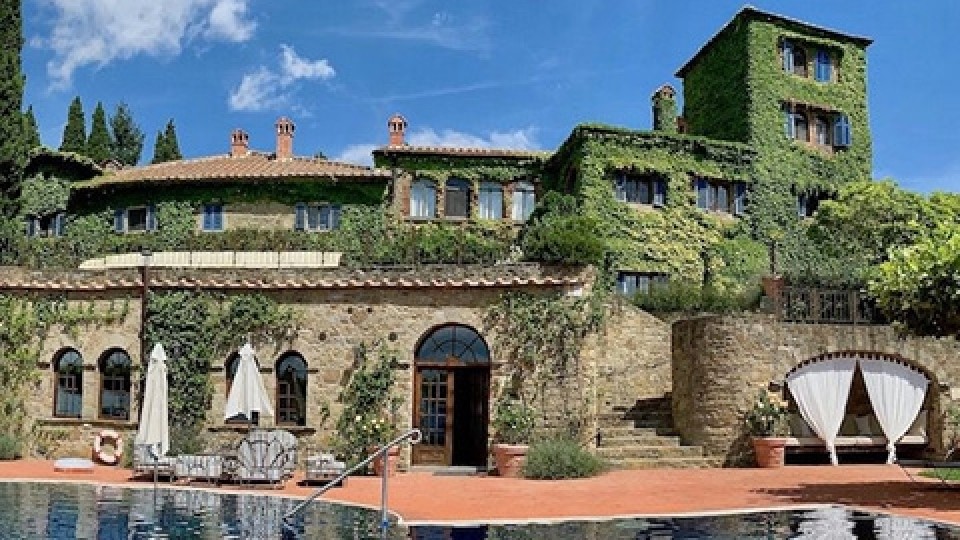 Interested in our cooking courses at one of our Tuscan villas?
Do you want to enjoy our Tuscany cooking classes with plenty of time to explore in your free time, all while staying in spectacular villas?