Italian cooking holidays - Facilities at Bellancino
Enjoy the comfort and luxury of the newly built villa Bellancino in Tuscany during your Italian cooking holidays with your own private group and private chef. Set in the secluded hills near the famour town of Poppi we offer you all the facilities you could possibly need while enjoying your holiday and Mediterranean or Italian cooking classes.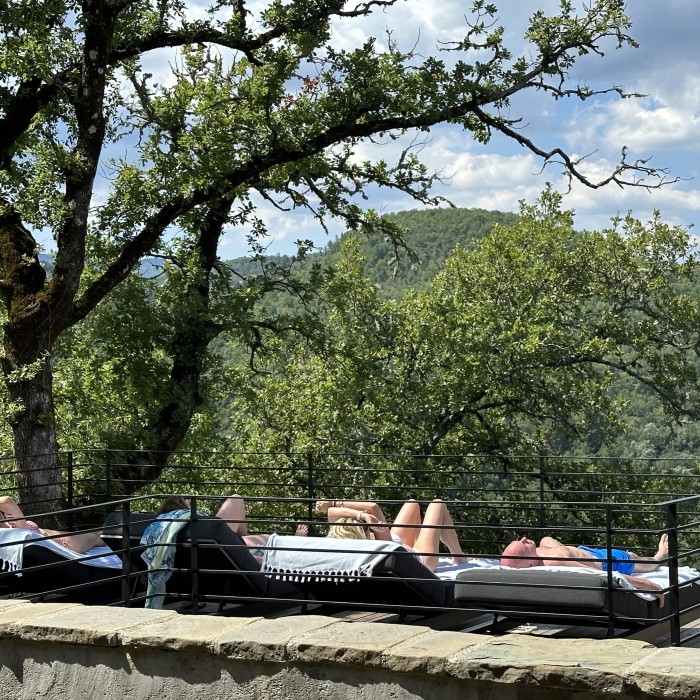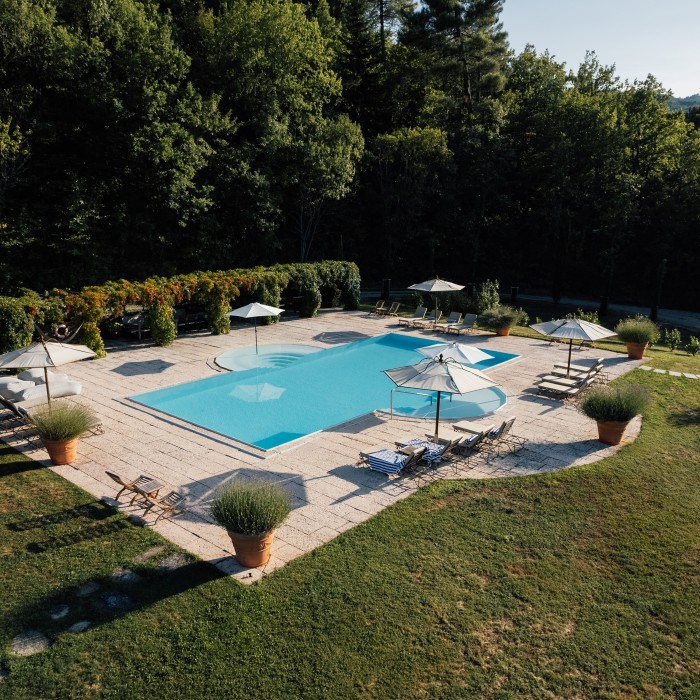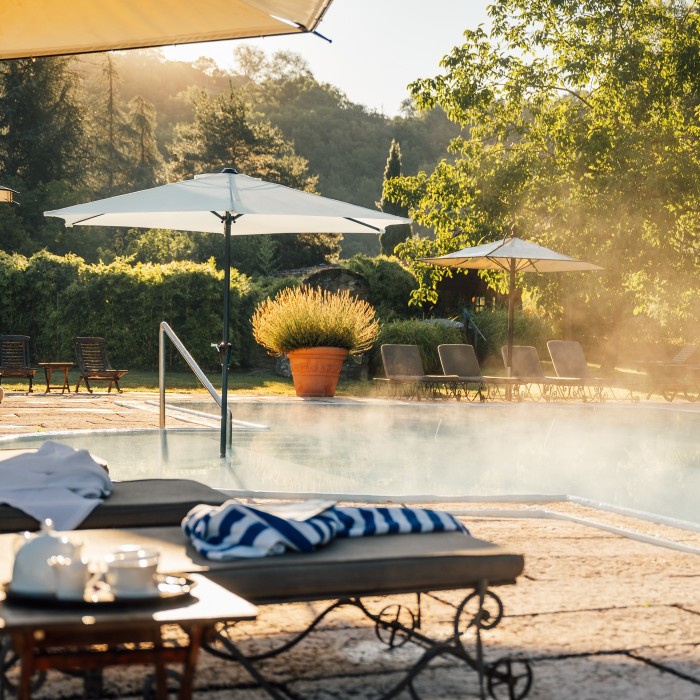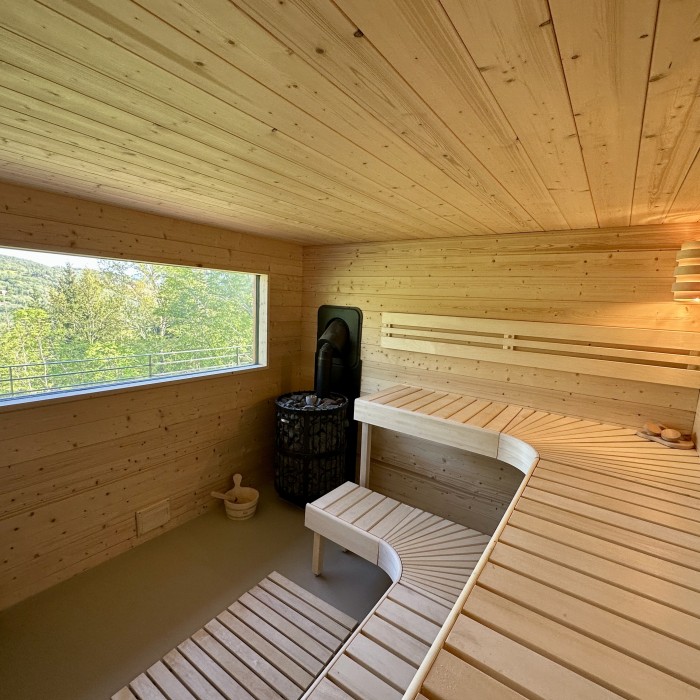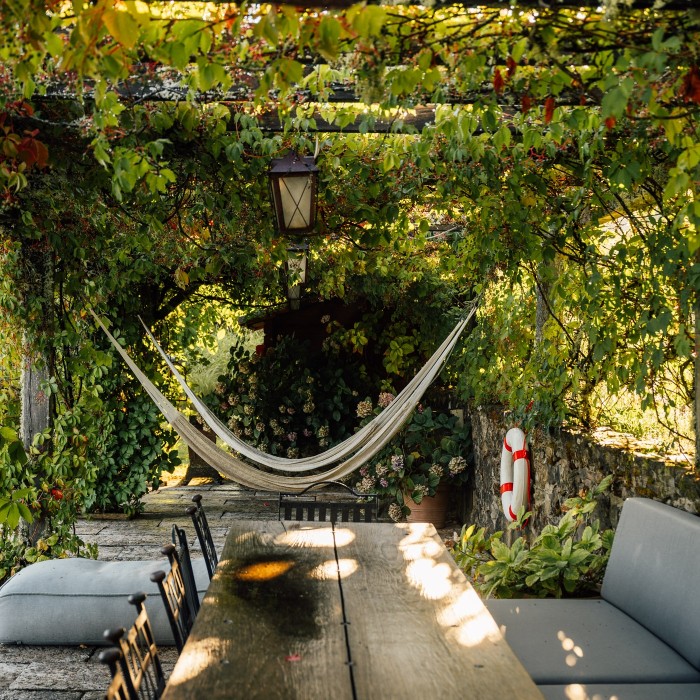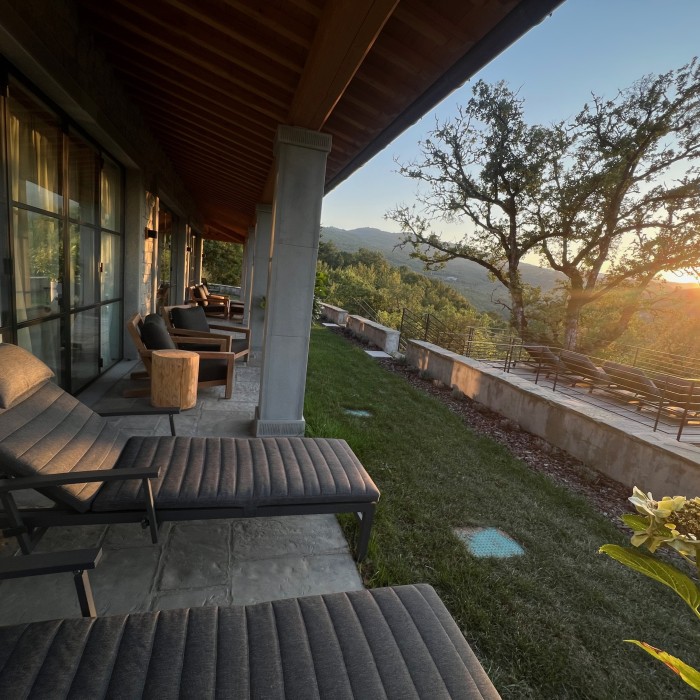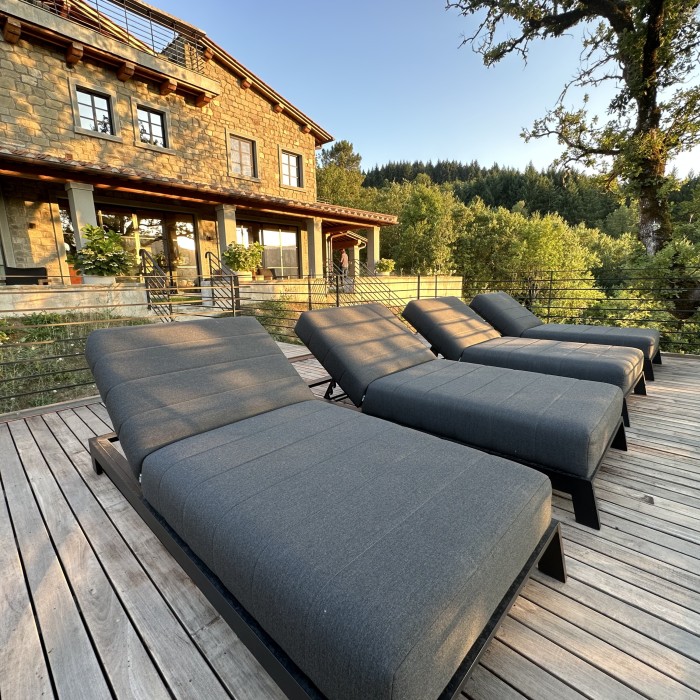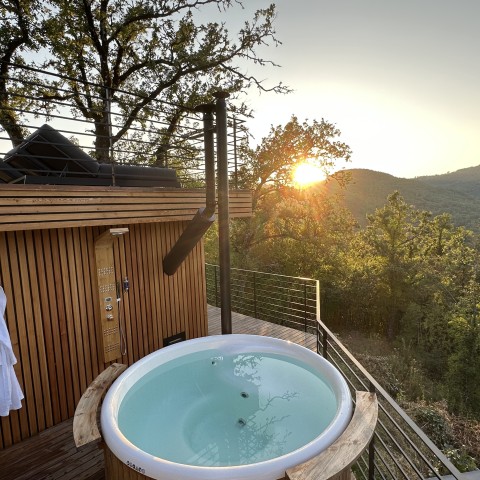 See here the luxurious facilities of Bellancino
When you are not cooking or dining you can relax by the pool, enjoy the hot tub, get a massage or just soak up the amazing scenery. Bellancino has its own private Sauna and Hottub and the Pool and fitness area is 50 meters away and is used by both the Casa Ombuto and Bellancino guests.
General Facilities Bellancino
Computer and free Wi-Fi internet access
Apple Airplay for music
Apple TV in living room
Netflix in living room
Central under floor heating
Free parking facilities
Safety deposit boxes in all bedrooms
Bedrooms have king size beds
Hair dryers in all bathrooms
All modern bathrooms have walk-in showers
Luxurious toiletries
Gowns and slippers
Flood pool (14x7 m) with a panoramic view
Solar heated swimming pool
Wrought iron sun beds
Outdoor shower
Table Tennis, Volleyball
Barbecue
Large shaded pergola with area to sit in the shade and enjoy a wonderful meal with a spectacular view
Hammocks
Massage treatments on request
View of pool and the surrounding hill
Spinning bike, concept2 rowing machine and treadmill and cross trainer
Massage treatments on request
Yoga mats, weights and kettlebells
Private Sauna and Hot Tub Bellancino
A wonderful secluded spot with a panaromic view
Sun deck with sun beds
Private Hot Tub
Private Sauna with a panoramic windown
Toilet and indoor and outdoor shower areas